Garden Of Elveden is a specialist fresh produce business, and is based on the 22,500 acre Elveden Estate in the heart of the East Anglian farming region. With direct access to some of the U.K.'s finest potato crops, Garden Of Elveden offers a complete range of potatoes to retailers, wholesalers, caterers, restaurants and processors.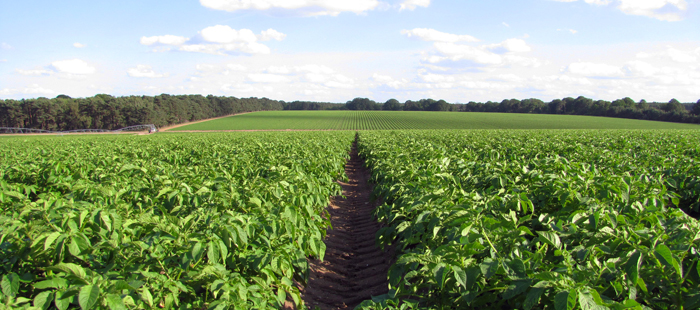 The Garden Of Elveden brand is a celebration of the finest British potatoes, available all year round. Since its launch in 2009 the range has grown steadily, now including the following products:
Baby salad potatoes
Baking potatoes (of all sizes)
New potatoes
Maris Piper potatoes
Chipping potatoes
Pre-packed potatoes
Garden Of Elveden products are all packed in Suffolk, as close to the source as possible, in collaboration with neighbouring growers. The Elveden Estate, on the Norfolk/Suffolk border, has an area equivalent to over 15,000 football pitches and includes over 10,000 acres of farmland. The free draining soils are used to grow a wide range of crops including potatoes, onions, carrots and parsnips. The Elveden Estate is a Red Tractor and LEAF Marque farm, committed to improving farming and the environment. The Elveden Estate farming operation now also extends to other farms in the UK.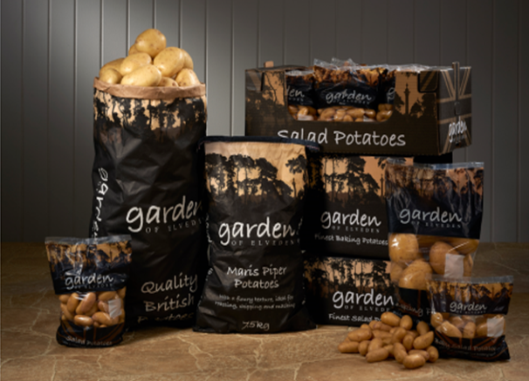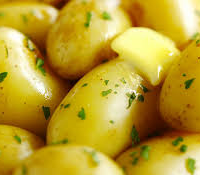 The Elveden Estate has been privately owned by the world-renowned Guinness family since 1894 with Rupert Guinness, great-great grandson of Arthur Guinness, transforming the lands for agricultural use in 1927. Prior to the Guinness family, the estate was owned by the Maharajah Duleep Singh, the last Maharajah of the Sikh Empire.
D & F McCarthy we were one of the first local companies to begin working with Garden Of Elveden in 2009 and the businesses have developed a steady and trustworthy relationship since. By working in partnership the Garden of Elveden brand has been introduced into local shops and restaurants. On a recent visit to the Elveden Estate, McCarthy's met with Neil Beeton and Ruth Bell, to ensure the produce and relationship we have continues to be developed for the benefit of our customers.